We are the original LIONS Club in the Blue Point-Bayport community celebrating 51 years of service this March.

Lions Mission Statement
To empower volunteers to serve their communities, meet humanitarian needs, encourage peace and promote international understanding through Lions clubs.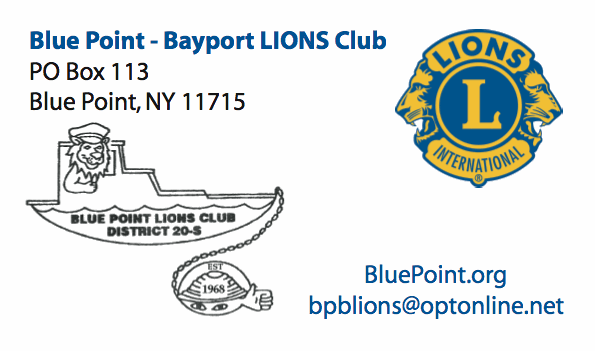 If you'd like to get more information about our club over the phone, simply enter YOUR name, and YOUR phone number above, and Google will connect you with our voicemail. Someone will then return your message and answer any questions you might have.